HEB Manufacturing Company, Inc. incorporated in 1957 is a privately owned small business located in central Vermont specializing in the manufacture of custom designed metal stampings to customers specifications. HEB's stable work force of approximately 50 employees, many with 20+ years of experience, operating in a modern 35,000 square foot facility provides HEB with the flexibility of a small business with the capabilities & experience of larger Corporations. Our ability to design, engineer and build the tooling required to make a variety of custom metal stampings from a wide range of materials as Carbon Steel, Stainless Steel, Aluminum, Nickel Alloys, Beryllium Copper, Bronze, & Brass is a significant resource available to our customers product development efforts, via constant vetting of approaches, insuring the designs generated will produce the highest quality, lowest cost component possible.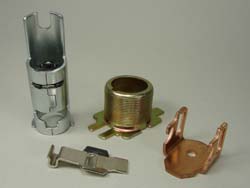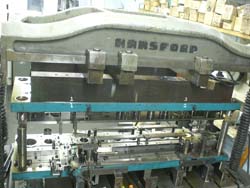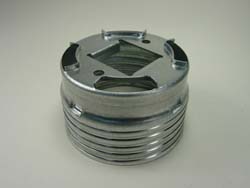 HEB's approach to tool & die design & construction is unique in many respects, not the least of which is a ONE TIME TOOLING CHARGE over the life of the product, made possible not only because of the quality of the Die but also because spares of those components subject to wear are made in advance, therefore available when replacement becomes necessary, reducing down time for change overs to a minimum, all adding to the advantages [SAVINGS] over the components life cycle, a major consideration when deciding where to source your metal stamping requirements.
Secondary operations are available in addition to our policy to continue to invest in new equipment where the commitment to order size and longevity by the customer are in place.
Prototype & preproduction samples are available to assist customers during the development stage of their design.
HEB has established longtime relationships with sources necessary to satisfy our customers heat treating, plating, & painting requirements.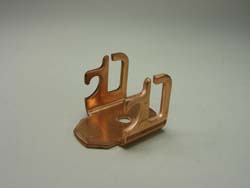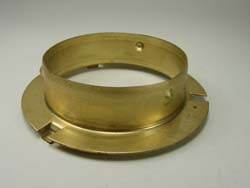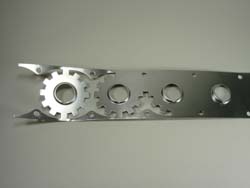 HEB's QUALITY ASSURANCE processes are ISO 9001 certified, auditing in-process operation thru final shipment which is done on a DAILY BASIS , via Air Fright; UPS; FedEx; & Independent Trucking Services, to companies, globally, in the following industries: Sporting Goods; Fire Protection: Healthcare; Hardware; Safety & Emergency Equipment; Furniture; Firearms; Automotive; USA [DOD].
HEB's size & depth of experience enables us to provide specialized attention to our customers specific needs & requirements thereby achieving our objective of 100% CUSTOMER SATISFACTION.